Campus: Grafton
Status: Complete
School: Cummings School of Veterinary Medicine
Completed: 2022
Design Architect: Miller Dyer Spears, Inc.
Construction: Builders Systems
Description of Joseph Kelley, DVM Simulation Laboratory
This 3,000-square-foot simulation lab in the Small Animal Hospital on the Grafton campus is designed to assist veterinary students in developing hands-on skills and building confidence in their clinical abilities. It houses examination and surgery space, a dedicated ultrasound room, a fully renovated orthopedic lab, and a fully renovated orthopedic lab.
Project Design Priorities
Innovation and Collaboration
The center is designed to offer tools for teaching students through hands-on lab work and to provide a location for after-hours simulation practice and skill refinement.
Related Article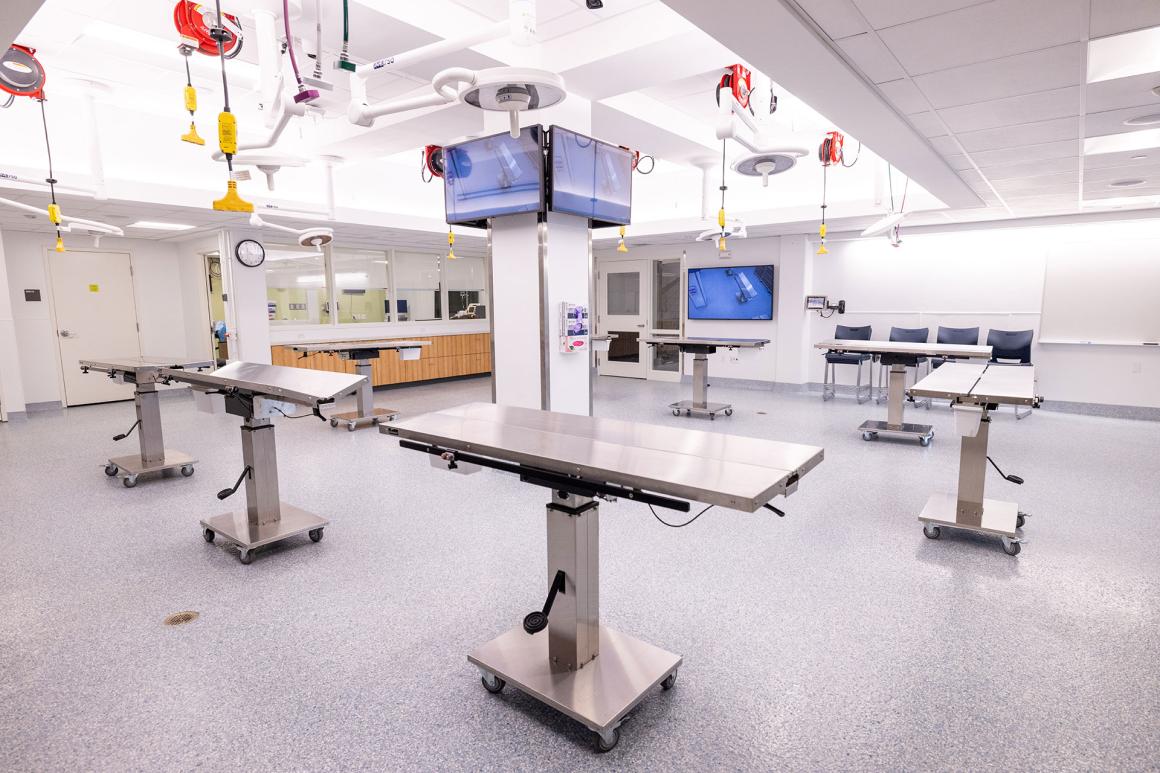 New Simulation Lab Opens at Cummings School of Veterinary Medicine
The laboratory will offer hands-on experience for students to build their confidence and surgical skillset as veterinarians